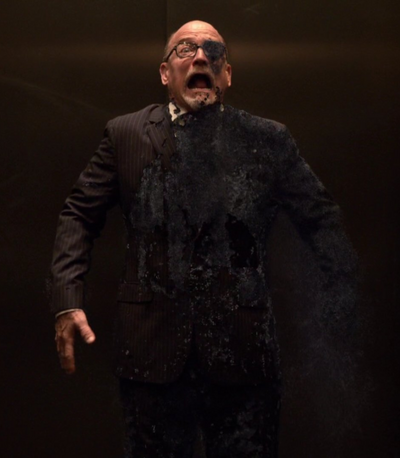 Le Banquier était un dirigeant de l'HYDRA. Un jour, il fut appelé à se rendre à la réunion bi-annuelle chez Octavian Bloom. Rendu là-bas, il fut accueilli par le Dr. List étant venu représenter le Baron Strucker. Durant la réunion, List énonca qu'ils devaient à tout prix trouver un remplacant pour le défunt Daniel Whitehall pour ensuite lever leurs verre à sa santé. Cependant, le Banquier ne leva point son verre dû à son mépris pour Whitehall et son désir absolu de le remplacer. En s'apercevant que ses collègues se battaient également pour cette position, il déclara que celle-ci reviendrait à celui ou celle qui détruirait le S.H.I.E.L.D. pour de bon. Le soir même, alors qu'il prenait l'ascenseur, il s'apercut que deux gardes armées se tenait devant les portes et fut tué à l'aide d'une Bombe Splinter avant de pouvoir réagir.   
Section heading
Edit
Write the first section of your page here.
Section heading
Edit
Write the second section of your page here.
Community content is available under
CC-BY-SA
unless otherwise noted.