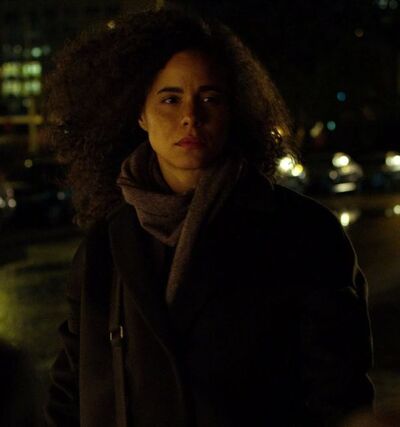 Le Dr. Reva Connors était la femme de Power Man ainsi qu'une témoin. Durant sa vie, elle rencontra Luke Cage et se maria avec lui éventuellement. Un jour, elle parvint à obtenir une clé USB contenant l'enfance filmée de Purple Man gâchée par des expériences scientifiques. Après l'avoir obtenu, elle décida de l'enfermer dans une boîte et de l'enfouir sous terre pour éviter qu'on ne la retrouve. Quelques temps plus tard, elle fut retrouvée personnellement par Kilgrave qui l'envoûta et l'ordonna de le conduire à l'emplacement de la boîte. Rendue là-bas, elle se placa aux-côtés de Kilgrave et regarda Jewel creuser à mains nues pendant des heures pour retrouver la boîte. Lorsque Jessica parvint à retrouver la clé USB, Reva accompagna Kilgrave et celle-ci à l'extérieur pour quitter les lieux. Peu après, elle se retourna vers Kilgrave après avoir entendu un bruit et se fit violemment frappée dans le thorax par Jewel sous une emprise malsaine. D'un seul coup, elle fut projetée au loin tout en entendant ses côtes se fracturer une par une dû à la puissance extrême du coup. Après cela, elle se fracassa l'arrière de la tête sur un trottoir et mourra de ses blessures.
Section heading
Write the first section of your page here.
Section heading
Write the second section of your page here.