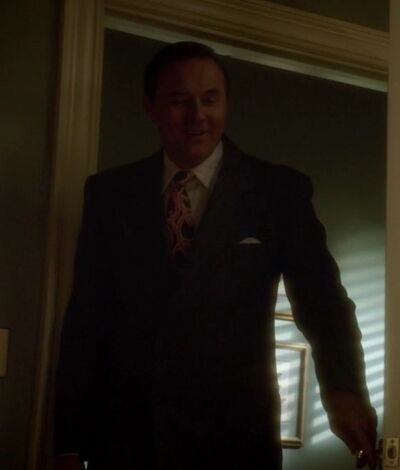 Calvin Chadwick était un homme d'affaires influent ainsi qu'un politicien. Durant sa carrière, il se servit de ses ressources profitables pour fonder Isodyne Energy de ses mains. Peu après, il épousa Whitney Frost et recut son aide pour faire en sorte que sa firme devienne plus convoitée. Malgré le fait d'être marié, Calvin entâma une liaison avec une de ses scientifiques. À sa surprise, il apprit que sa maitresse avait entré en contact avec la Darkforce et que son corps se déteriorait peu à peu. Lorsque celle-ci mourra, Calvin se sentit coupable et engagea le Détective Andrew Henry pour s'occuper de la dépouille et ainsi ne pas attirer l'attention. Un jour, il se rendit à une course de chevaux avec Whitney pour voir le sien courir et prit quelques photos en même temps. Soudainement, il fut approché par Peggy Carter et s'éloigna avec elle pour discuter de politique avec elle. De suite, il apprit par celle-ci qu'elle travaillait pour la RSS et qu'elle enquêtait sur la mort de la scientifique.
Section heading
Write the first section of your page here.
Section heading
Write the second section of your page here.