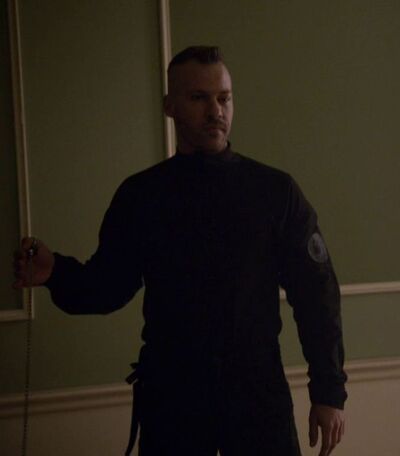 Marcus Scarlotti est un assassin de l'HYDRA ayant posé comme un agent du S.H.I.E.L.D. pour attaquer les Nations Unies. Un jour, il dirigea une tentative d'assassinat contre Clint Barton mais échoua. En tant de que mercenaire, Scarlotti fut engagé par l'HYDRA pour diriger leurs troupes dans l'attaque des Nations Unies là où le Général Glenn Talbot était présent. Durant le raid, lui et ses hommes tuèrent plusieurs politiciens dont Adamo Dioli avec l'aide de bombes. Plus tard, lui et son équipe se rendirent à Bruges dans une planque pour liquider une équipe d'agents dirigée par l'Agent Noelle Walters. Par la suite, il fut rejoint par l'Agent Melinda May, Lance Hunter et Bobbi Morse et Scarlotti engagea un combat avec May après avoir échoué à sa fuite. Malgré son arsenal impressionant, Scarlotti fut assommé et arrêté par Talbot.
Section heading
Edit
Write the first section of your page here.
Section heading
Edit
Write the second section of your page here.
Community content is available under
CC-BY-SA
unless otherwise noted.