Jurassic World: Dominion Dominates Fandom Wikis - The Loop
Play Sound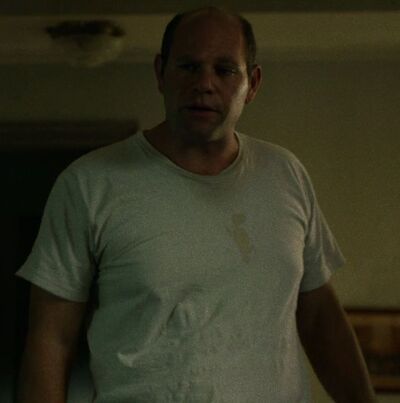 William Fisk était le père alcoolique et abusif de Wilson Fisk. Un jour, il rencontra une femme nommée Marlene et l'épousa pour ensuite avoir un fils avec elle. À plusieurs reprises, il se saoula et abusa physiquement sa femme et son fils en état d'ivresse. En tant que politicien notoire, il demanda à Wilson de l'aider à confectionner des pancartes éléctorales pour sa campagne. N'ayant aucuns fonds pour financer sa campagne, il emprunta de l'argent à Don Rigoletto. Peu après, il apprit par l'intermédiaire de Wilson qu'un jeune homme nommé Bernie Walker s'amusait à détruire ses affiches en se moquant de lui et de sa famille. Rendu au domicile de Bernie, Bill tenta de le raisonner mais en vain. Pour lui faire comprendre, Bill le tabassa violemment avec un bâton de baseball et obligea Wilson à le ruer de coups de pieds pour l'achever. Un jour, alors qu'il désirait punir son fils, il le placa devant un mur pour lui faire penser à son avenir. De suite, il s'apprêta à sortir pour rencontrer Rigoletto mais fut retenu par Marlene qui le confronta. Enragé, Bill commenca à la battre violemment jusqu'à ce que Wilson le supplie d'arrêter avec un marteau. Après s'être moqué de lui, il continua a violenter Marlene pour ensuite être assomé à la tête avec le marteau et s'évanouit. Maintenant inconscient, il recut plusieurs autres coups de marteau à la tête qui lui défonca le crâne et le tua. Après sa mort, sa dépouille fut découpée en petits morceaux avec une scie et expédiée dans un lac avec des sacs de vidange.
Section heading
[
]
Write the first section of your page here.
Section heading
[
]
Write the second section of your page here.