Jurassic World: Dominion Dominates Fandom Wikis - The Loop
Play Sound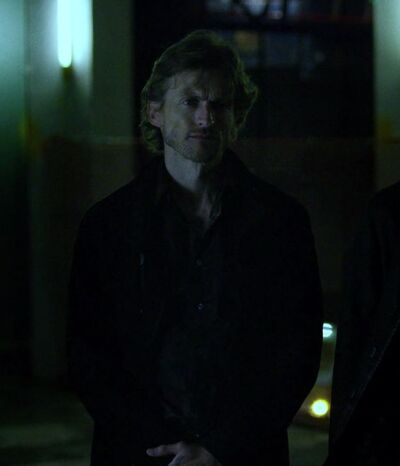 Anatoly Ranskahov était un mafieux russe ayant désiré se faire un nom aux États-Unis. Un jour, il fut capturé avec son frère et enfermé à la Prison d'Utkin pour y être torturé pendant plusieurs mois. Après avoir été violemment tabassé par ses capteurs, il retourna dans sa cellule et découvrit que son compagnon de cellule était mort. Ensuite, il apprit que Vladimir avait retiré les côtes de celui-ci pour s'en servir comme arme. Par après, ils réussirent à tuer leurs capteurs et à s'échapper. Éventuellement, il arriva à Hell's Kitchen où il fut recruté par le Kingpin pour transporter l'héroine produite par Mrs. Gao. Plus tard, il rejoignit Vladimir dans une réunion avec Gao, Leland Owlsley et Kirigi pour mettre à jour leurs transactions. Lorsqu'il apercut James Wesley venir à la place de Fisk, il fut insulté et révéla à Wesley qu'un vigile avait foutu en l'air son réseau. Quelques jours plus tard, sa base fut de nouveau attaquée par Daredevil et réussit à s'échapper après un bref combat avec lui. Ensuite, il retourna à sa base où il fut questionné par Wesley au sujet de l'altercation et lui offrit un marché qu'il refusa avec mépris. Par la suite, il consacra ses efforts à traquer Daredevil en visitant Semyon à l'hopital avec Vladimir pour le réveiller de son coma. Après avoir consulté celui-ci, lui et Vlad se rendirent chez Claire Temple et la kidnappèrent. Alors que ses hommes la torturaient, elle fut sauvée par Daredevil et s'enfuit avec lui dans l'obscurité. Après l'attaque, il commenca à considérer l'offre de Fisk et se présenta personellement à lui alors qu'il dinait avec Vanessa Marianna. Avant de pouvoir adresser un mot, il fut renvoyé à l'extérieur par Fisk et quitta le restaurant avec Wesley pour attendre son retour. Plus tard, alors qu'il se questionnait, la voiture s'arrêta et il fut violemment extirpé en dehors par Fisk qui le rua de coups. Alors qu'il tentait de se défendre, il fut assomé à reprises avec la portière jusqu'à ce que sa tête arrache.
Section heading
[
]
Write the first section of your page here.
Section heading
[
]
Write the second section of your page here.