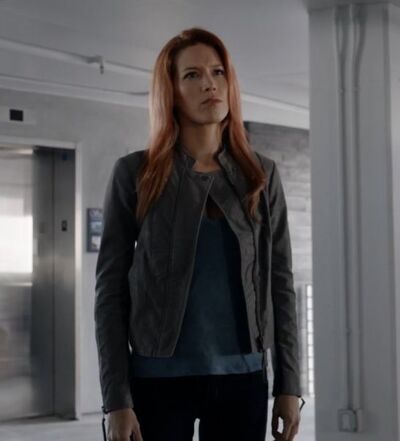 Alisha Whitley était une Inhumaine ayant autrefois vécu à l'Afterlife. Dès son arrivée là-bas, elle fut ordonnée par le Dr. Jiaying de surveiller Raina pour l'empêcher d'utiliser ses pouvoirs à tort. De suite, elle rejoignit Jiaying ainsi que Quake et le Liseur pour confronter celle-ci. Lorsque Robert Gonzales et le S.H.I.E.L.D. débarqua à l'Afterlife pour conclure une trève, Alisha resta seule avec Raina et la surveilla de nouveau. Peu après, elle apercut Jiaying sortir du bâtiment avec une blessure par balle à l'épaule, Alisha partit à sa rescousse et l'abrita des coups de feu d'un Quinjet. Après l'échec des négociations avec le S.H.I.E.L.D., elle rejoignit l'équipe de Jiaying formée pour prendre l'Iliad en assaut. Durant son tour de garde, elle tomba face à face avec l'Agent Alphonso Mackenzie et engagea un combat avec lui au-lieu de répondre à ses questions. Alors qu'elle tenta de l'abattre, elle apercut celui-ci s'enfuir en courant pour ensuite couper l'électricité du vaisseau. En se multipliant, Alisha se rendit à toutes les extrémités du vaisseau et liquida tout ceux représentant un obstacle à sa cause. Avec l'aide de Lincoln Campbell, elle kidnappa l'Agent Anne Weaver et plusieurs autres agents du S.H.I.E.L.D. en guise de monnaie d'échange. De suite, elle envoya deux de ses clones surveiller Quake dans sa cellule tandis qu'un autre pointait son fusil d'assaut sur Weaver et l'Agent Oliver. Cependant, elle fut rapidement retrouvée par Mack qui l'assomma violemment et laissa Quake sortir de sa cellule. 
Section heading
[
]
Write the first section of your page here.
Section heading
[
]
Write the second section of your page here.