We're Getting Mutants in the MCU - The Loop
Play Sound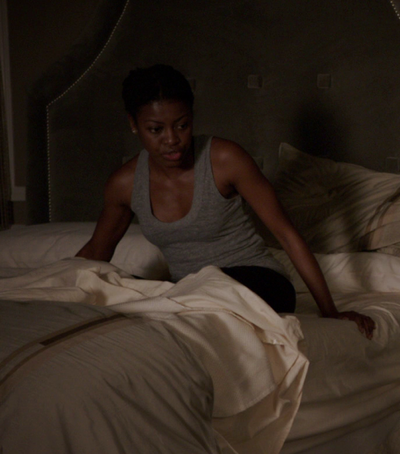 Akela Amador est une ancienne agent du S.H.I.E.L.D. qui fut présumée morte après une mission pour ensuite réapparaître pour commettre des vols de diamants. Après avoir été recrutée, Akela fut entraînée par l'Agent Phil Coulson et devint l'une des agents les plus expérimentés. Ses capacités étaient mesurables à celles de l'Agent Melinda May. Cependant, Akela n'a jamais connut la confiance et le travail d'équipe. En 2006, elle a dirigé une équipe dans un des goulags de T. Vanchat mais fut capturée et perdit un oeil tandis que le reste de l'équipe fut tué. Elle passa 4 ans dans une cage située dans une mine de cuivre à Shanxi. Coulson entendit des rumeurs de son emplacement et mit en place une équipe d'extraction mais arriva trop tard en voyant qu'elle s'était déplacée à nouveau. Les geôliers d'Amador ont performés plusieurs chirurgies sur elle et ont comblés son oeil manquant par un implant oculaire et fut par la suite contrôlée à distance par l'Anglais pour commettre divers cambriolages. Durant ses cambriolages, elle fut envoyée à Milan, Monte-Carlo et à Stockholm pour un total de 30 millions de dollars. Cependant, la complexité des ses vols attira l'attention de Coulson et celui-ci le traqua de Stockholm jusqu'a Minsk pour ensuite la capturer avec l'aide de May. Maintenant à bord du Bus, elle coopéra en vendant ses contatcs ce qui permit à l'Agent Grant Ward de mettre fin à cette terreur. Peu après, son implant oculaire lui fut enlevé par Fitz et Simmons et fut par la suite placée en détention.

Section heading
[
]
Write the first section of your page here.
Section heading
[
]
Write the second section of your page here.